What our grants can support?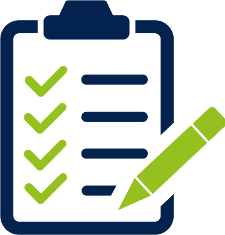 We can help fund a wide range of investments and hope to support businesses that have plans to achieve the following:
Increased sales/turnover
Operational cost savings
Improved productivity
Grow their customer base
Exploit new markets (both home and abroad)
Introduce new technologies or business processes
Reduce their carbon footprint
Examples of what we can and cannot support
Please be aware that we will only support investments that clearly contribute towards business growth. Applications that look to simply reduce running costs, replace depreciated assets or fund everyday operating costs will not be successful.
Obviously, funds are limited and unfortunately we cannot support everything.
We can support:
CNC machines and laser cutters
Sewing and embroidery machines
Printers and printing equipment
Shot blast units and compressors
Spray paint equipment
Warehouse racking and forklift trucks
Drones and specialist video equipment
Purchase of software packages and licenses or website development
Design of marketing campaigns
Purchase of specialist business advice or consultancy
Staff or management training and development
Cost of renovating shop frontage or changing/improving the customer experience
Machinery, equipment or services which reduce carbon emissions or improve energy efficiency
We cannot support:
Purchase of land and buildings including temporary buildings
Refurbishment of buildings, replacement of windows or doors and groundworks
Vehicles such as vans, lorries, tractors and trailers
Generic office IT such as desktop computers, laptops and printers
Replacing 'like for like' depreciated machinery
General running costs, staff salaries or overheads
Paying off debts or refinancing
Any statutory or legislative obligations, duties or requirements
Please be aware we will not support investments that don't contribute towards business growth - replacing depreciated assets or funding everyday operating costs.
If you are unsure whether your proposed expenditure qualifies, please contact the team